Hendricks Gin Cucumber Chronicles
Our Cucumber
Chronicle
A SCIENTIFIC
FASCINATION WITH...
CUCUMBERS!
HENDRICK'S passion for discovery has led us on a secret project to nurture and grow the world's rarest, most unique cucumbers.
From the Cucumis Sativus to the Cucumis Metuliferus, these unique varietals have only strengthened our obsession with this marvellous botanical.
Let's welcome our


rare & marvellous cucumbers!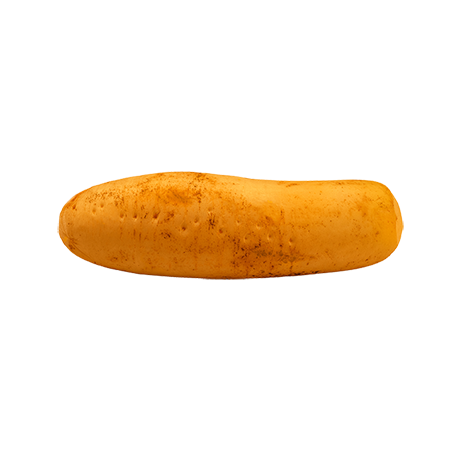 Hmong Red
(Cucumis Sativus)
Born pale green and shy, it grows into a bold and lovely golden orange. With its overtones of melon and an abundance of juice water, it's among the more refreshing cucumbers on the planet.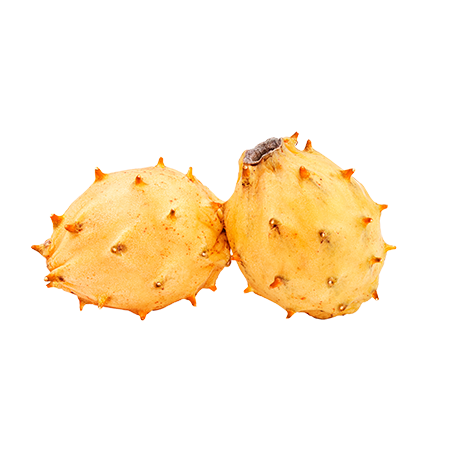 African Horned
(Cucumis Metuliferus)
Popping out of the earth as a lime green bumpy little character, it ripens to a bright orange with somewhat intimidating barbs — which turn out to be more bark than spike. Once sliced open, the ripe fruit is invitingly pleasurable, thanks to juicy tones of melon, kiwi, banana and citrus.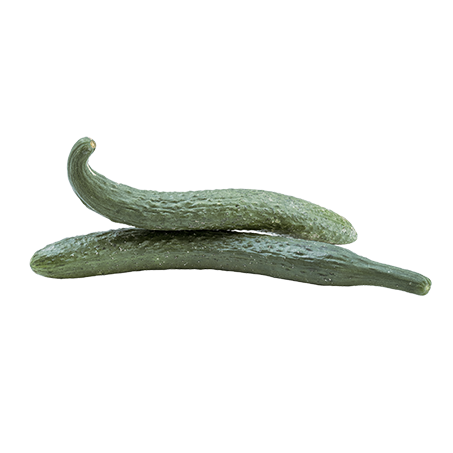 Aonaga Jibai
(Cucumis Sativus)
Native to southern Japan, this rare cucumber has survived by being passed down from generation to generation. With its "inconspicuous seeds," sweet tender flesh and lack of bitterness, it's a mystery why it has remained on the fringes of the cucumber world.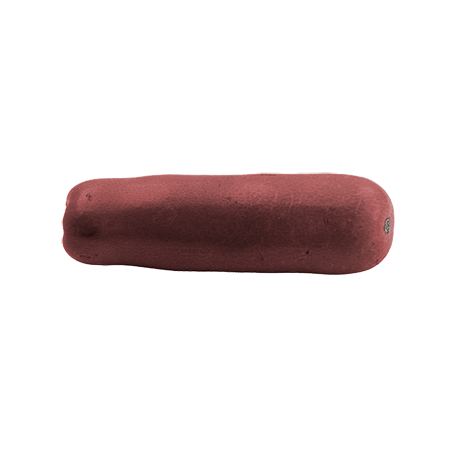 Gagon
(Cucumis Sativus)
Acquired in 1981 by the USDA seed bank after being discovered by a researcher in the small village of Poengenang, Bhutan, this cucumber has long languished in agonising obscurity — which, we assure you, has zero to do with its taste, which is altogether magnificent. Not unlike a squash, this cucumber is best consumed when cooked, at which point it develops a flavour similar to honeydew melon.
THE CREATORS
We embarked on a curious collaboration with multi-award-winning creative outfit, Compulsory, who have reimagined the world's of many iconic cultural institutions and numerous World class music artists with their refreshing approach to storytelling.
These creative architects have made an immediate mark in the creative industry, developing the next generation of creatives and pushing the standards of contemporary filmmaking. Director Harry Deadman and photographer Blackksocks (Amir Hossain) are no doubt ones to watch on the Compulsory roster, and have absurdly told our Cucumber Chronicle through their bold, colourful and rich narrative style.
''It was so much fun telling this beautifully absurd story of the long-standing HENDRICK'S cucumber obsession. As soon as I saw that HENDRICK'S wanted to tell a story based solely around cucumbers, I was completely sold. I love to create bold, colourful films that highlight something unexpected or unusual, so this felt right at home! I'm used to having to dial ideas back, so it was really exciting and refreshing to have feedback saying 'go further!"
Harry Deadman, Cucumber Chronicles, Part 1: The Crusade film director.
"It was such a pleasure to go behind the scenes of such an iconic brand - the HENDRICK'S GIN Palace is a place that feels like it exists in a dream in the clouds! A real honour to continue telling the HENDRICK'S story with my own voice and through my own lens."
Blackksocks (Amir Hossain), Cucumber Chronicles, Part 1: The Crusade photographer.
"You could say I have a healthy obsession with cucumbers, they truly are quite fascinating fruits," said HENDRICK'S Master Distiller Ms. Lesley Gracie. "When we were first developing HENDRICK'S, experimenting with cucumbers and figuring out how to get that curious cooling sensation into a gin was a big moment in my career. Over the years, I've had the pleasure of seeing so many diverse and wonderful varieties of cucumber in different parts of the world. The chance to cultivate some of the more peculiar styles from the brink of extinction has been an extremely fun and welcomed challenge."
Enjoy other
delicious Hendrick's Gin
Cocktails
Behold gin cocktail recipes that can easily be made in the comfort of your own home, castle or interplanetary spacecraft. Here are summer cocktail party ideas of the highest order!
The 7 Pillars of
Cucumber Wisdom:

Tips & Tricks
​​The following seven pillars of cucumber wisdom should be memorised, or else carved into a cucumber on a daily basis. The following tips, tricks and astonishing facts are considered by cucumber-fanciers the most important in the universe.
What is the difference between a cucumber and a gherkin? This is the wrong question, as a gherkin is a form of cucumber. It is a pickled baby cucumber to be precise.

Cucumber growing tip Cucumbers are beings of habit: give them regular and consistent watering (and poetry readings).

The presence of a cucumber sandwich is the sign of a proper afternoon tea.

Cucumbers are excellent for the hydration of humans and contain a bounty of vitamins and minerals. They also never criticise or judge you.

Rubbing a cut cucumber over your shoe is said to both shine and help the shoe repel water. We would never humiliate a cucumber by testing this, so we don't know if it is true.

A fully loaded 747 'Jumbo jet' weighs the same as 1,373,333 cucumbers ­– and is far less delicious in a Hendrick's & Tonic. It may be true that a few slices of cucumber in a small aluminium tin may deter pests in your garden.

(As with all cucumber tips we have not tested them as we'd rather keep the precious cucumber as a cocktail garnishment)
Hendrick's Gin Summer Punch cocktail served