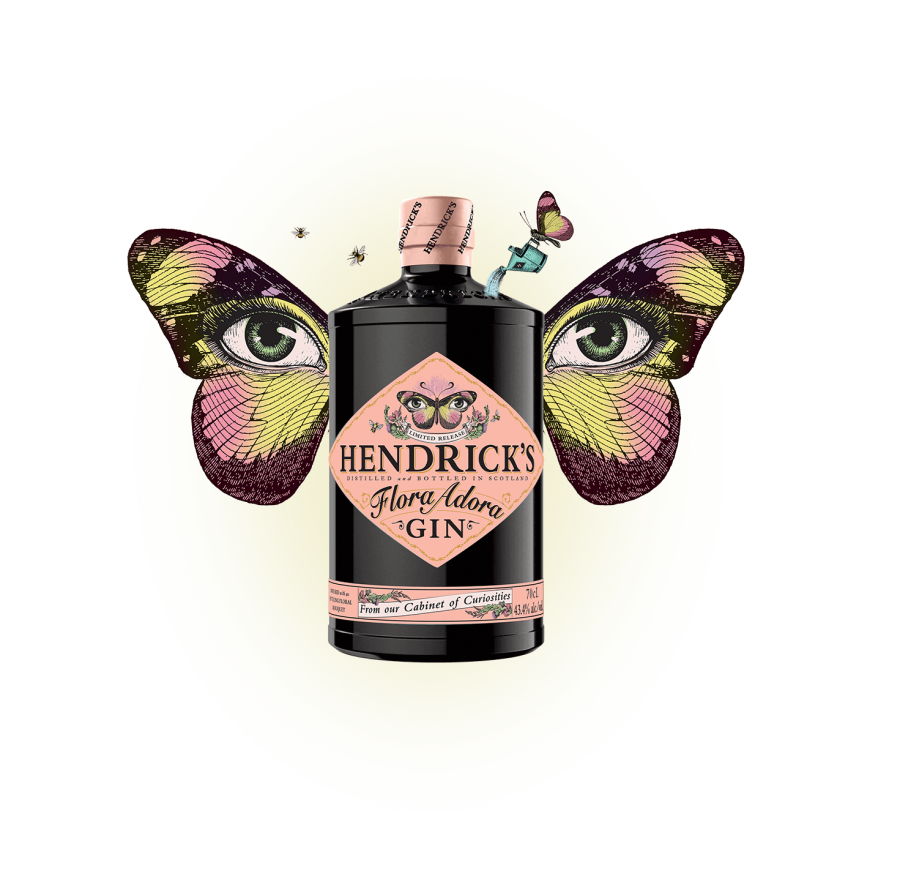 HENDRICK'S FLORA ADORA GIN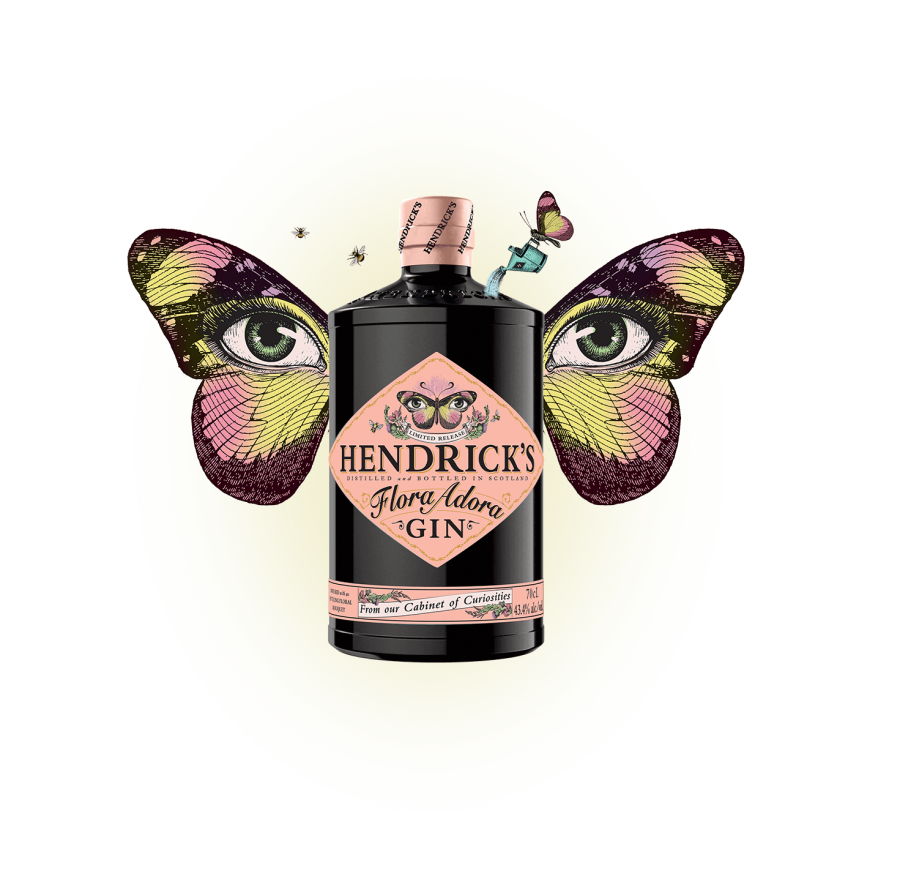 Within the walls of the HENDRICK'S GIN Palace Garden, a most magical party is flourishing! Butterflies and bees dance in dizzy reverie, feasting on a banquet of fragrant flowers laid out especially by Ms Lesley Gracie. Now our Master Distiller wishes to invite you to join in these enchanting celebrations and introduce you to this delectable limited release Scottish Gin.
what on Earth is
hendrick's

flora adora gin?
Perfect for casual get-togethers, HENDRICK'S FLORA ADORA is buzzing with an enticing aroma of enchanting flowers and a fresh, herbal character that is classically HENDRICK'S in style. The juniper and coriander backbone is lengthened by lush green and wonderfully sweet floral characteristics, creating a wonderfully balanced gin.
---
Exquisite with tonic and a slice of cucumber, or perhaps try mixed long in a Wildgarden Cup – a medley of fresh mint, cooling cucumber and juicy raspberries lengthened with a refreshing lemon soda.
hendrick's flora adora
gin cocktails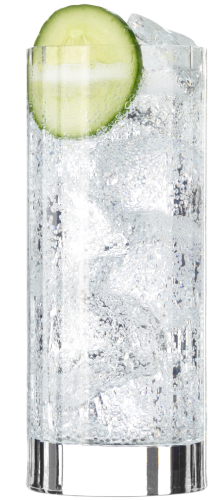 Flora Adora & Tonic
HENDRICK'S FLORA ADORA & TONIC is simplicity itself. Welcome a botanically refreshing new blooming of the perennially delicious HENDRICK'S GIN & Tonic family.
See Recipe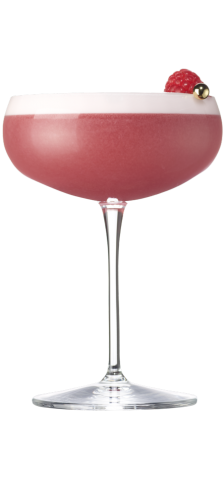 Flora Adora Clover Club
Rich, fruity and tart, the decadently cheeky HENDRICK'S FLORA ADORA Clover Club is a wickedly seductive cocktail of untamed curiosity.
See Recipe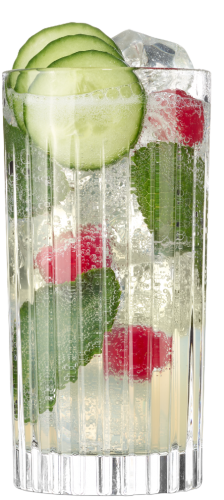 Flora Adora Wildgarden Cup
The most enchanting wonders bloom in a wild garden! The HENDRICK'S FLORA ADORA Wildgarden Cup is resplendent in a fresh refined floral fruitiness far more from the everyday. A perfectly balanced gin cocktail.
See Recipe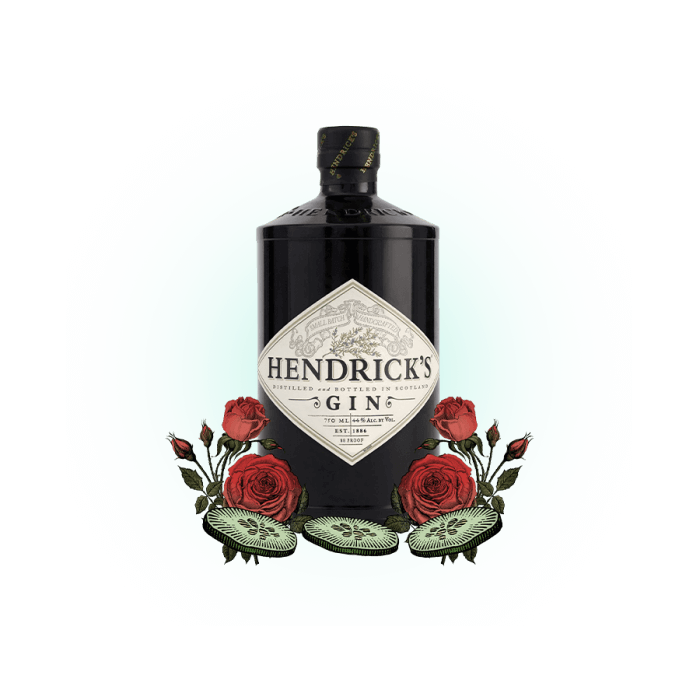 Hendrick's Original
The original HENDRICK'S GIN. Deliciously infused with Rose and Cucumber.
learn more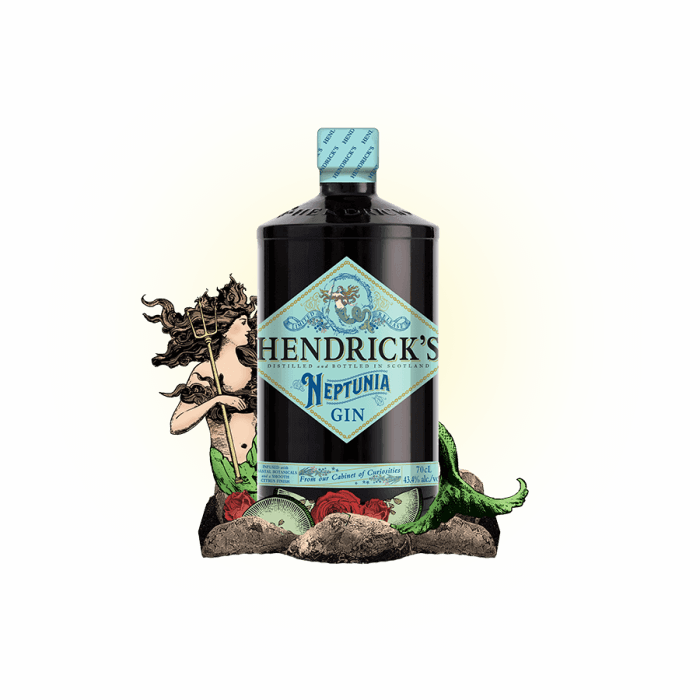 Hendrick's Neptunia
Adding another wave of flavour with an enticing chorus of deeply refreshing coastal botanicals.
learn more